EMS fitness has proven itself well and it is now hard to imagine professional sports without it. It is used effectively by athletes in various phases of training, from increasing strength performance to recovery.
The striking accessory of EMS training is the special suit, which incorporates more than a dozen electrodes that deliver electrical impulses to the muscles.
EMS is an excellent supplement and – in some cases – even an alternative to training in the gym. Thanks to the electrical stimulation, the fitness intensity with EMS is many times higher than with conventional training, whether it is strength or functional training.
But first things first.
Let us start with the most important thing – the answer is a lemon if you hope to "build" a beautiful and healthy body without exerting yourself.
But there is good news: instead of "plodding" for two hours in the gym, you can work out for just 20 minutes for fun! During the workout, the muscles are additionally stimulated with electrical impulses – this is safe and does not hurt, but is very effective.
EMS, a revolutionary approach to training
In just 20 minutes, all muscle groups are trained. The body gets the same physical activity as in a full-fledged sports workout, and the session ends with a ten-minute lymphatic drainage massage – you relax and the muscles keep working.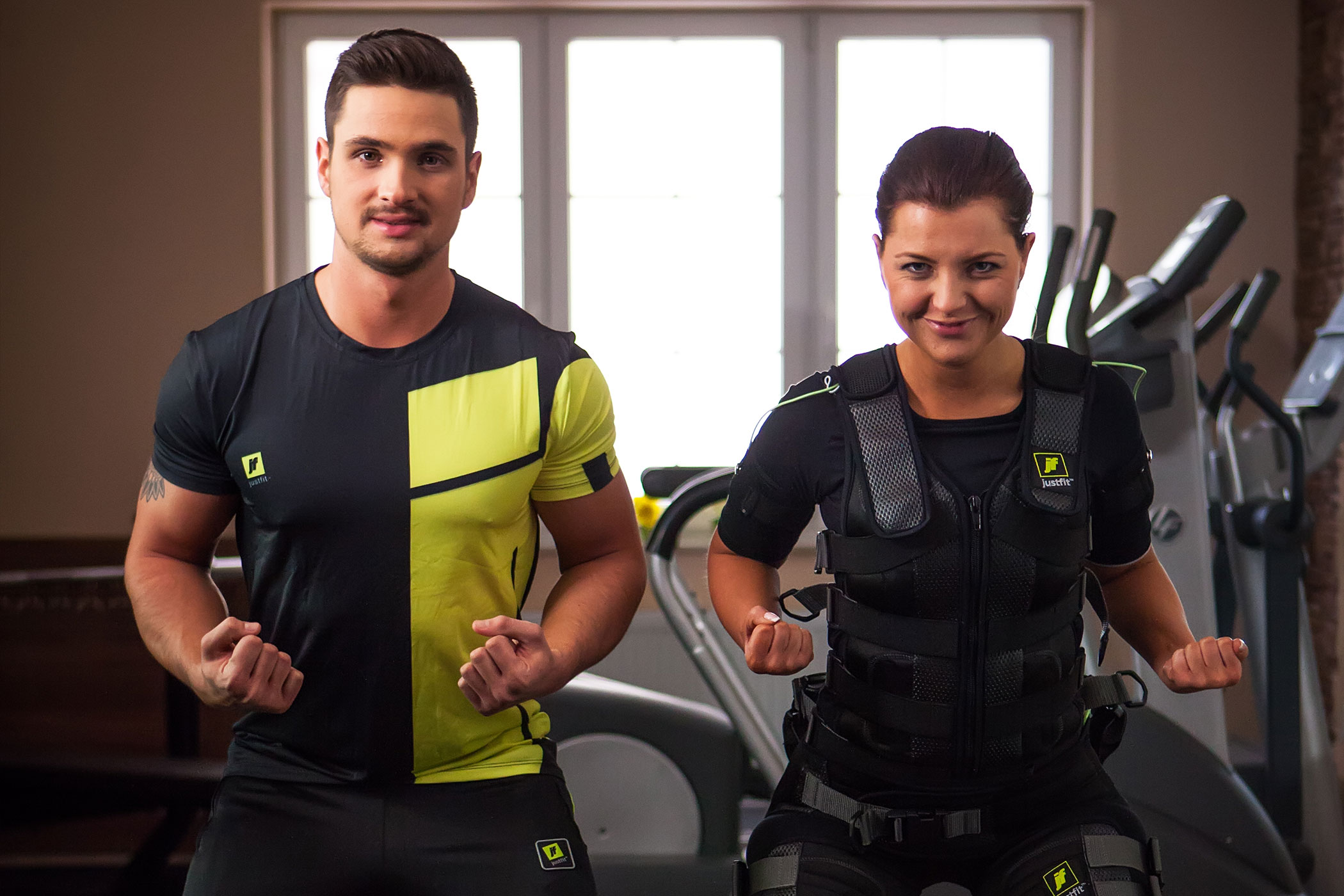 EMS fitness facts in numbers:
The workout together with the massage takes only half an hour;
An EMS workout uses up to 500 muscles, compared to a two-hour strength training session at the gym, which uses no more than 100 muscles;
You burn 500 kcal during a complete EMS session. In addition, EMS triggers mechanisms and metabolic processes in the organism that allow you to burn up to 2000 kcal more in the next 48 hours, which is not the case after a classic workout.
The electrical effect on certain muscle groups causes them to be directly "switched on". The impulses are applied directly. Their parameters – frequency, amplitude, shape – are very similar to the physiological signals sent by the human brain. Therefore, they are effective and completely safe.
An important advantage of direct influence is the bypassing of external "noise". Physical fatigue, oversaturation with emotions and attention focused on abstract tasks make it difficult to concentrate on training.
EMS forces you to do your best in any state without excessive physical activity. Normal blood pressure and heart rate are maintained.
EMS training: real results
Training with the electrostimulation method allows you to quickly achieve your sports and fitness goals:
Strengthening the cardiovascular system;
Muscle recovery after injuries;
Reduce muscle cramps;
Lose excess weight – up to 5 kilograms per month (with 20 minutes of exercise twice a week);
Increase the general tone of the body;
Stimulate blood circulation;
Tighten the skin and increase its elasticity;
Stabilize the metabolism;
Get rid of localized fat deposits.
In the next article we will talk specifically about achieving the goals that athletes often set for themselves:
Targeted increase of the muscle's power output and, as a nice bonus, muscle building.
Improving certain functional mechanisms of the body: increasing speed, endurance, explosive power and coordination. All functional properties are extremely important for professional athletes.
By using EMS in your training programs, you can achieve results quickly and effectively. Which type of training is best to achieve the desired result – traditional strength training or functional training? Let us find it out it the next post!
Are you interested in Justfit technology and products from EMS? Do you need more information? Please contact us.