by EMS Preacher 
How Covid-19 has changed the game..
It has been more than one year since the COVID-19 pandemic appeared. It has been a very scary time for all of us not only because of health concerns but also because of economic reasons. In most countries fitness clubs and gyms had to be closed because of sanitary reasons and people didn't have a chance to work out at those facilities.
The fact that most of the studios have one-on-one training opportunities with EMS gave them the chance to still work and it fortunately it saved a lot of EMS businesses all over the world.
So what is the situation now? Is summer training a thing right now?
Well, in my opinion summer training is definitely a thing! There are loads of differences between the situation now and then and we might be able to restore our businesses. Even though, summertime was never the best time for studios and fitness clubs, we can definitely see some potential.
First of all, we are smarter now regarding the way we deal with COVID-19. What's more, we can easily speculate about the psychological and physical needs of our clients. After long months spent at home, we can finally go outside and socialize a bit. I have figured it that people are in need to engage with each other.
Summer time sadness washed away with a lil' bit of EMS
To my way of thinking this summer can be very profitable for the fitness industry. Especially for EMS studios and coaches.
Since portable EMS devices exist, they provide an opportunity for us to train outside or at the home of the clients. Nowadays when most of us want to spend time outside enjoy the sun and company of other people, the fact that technology went so far is definitely a big plus for EMS training.
The second factor worth mentioning is group training. Even though, it is still not recommended to gather in huge groups, I believe that we have the possibility to work out outside in small groups. Not only will it be safe but also it will be a great way to meet people.
What is the benefit of summer training for trainers?
Trainers don't have to be locked in small spaces anymore. They can take their business outside to make the training more interesting than it used to be in a fitness studio. Moreover, trainers can make extra money on selling the home editions of EMS devices. Such companies as EasyMotionSkin or Justfit produce not only the studio versions of EMS devices but also home editions that can be sold by trainers to private users and these companies are more than happy to cooperate with fitness professionals.
Due to the fact that the pandemic had a huge impact on every aspect of our life and because the EMS technology allows us to act according to the restrictions and at the same time give our clients what they need, it's a great opportunity to change the way we see the fitness industry in general.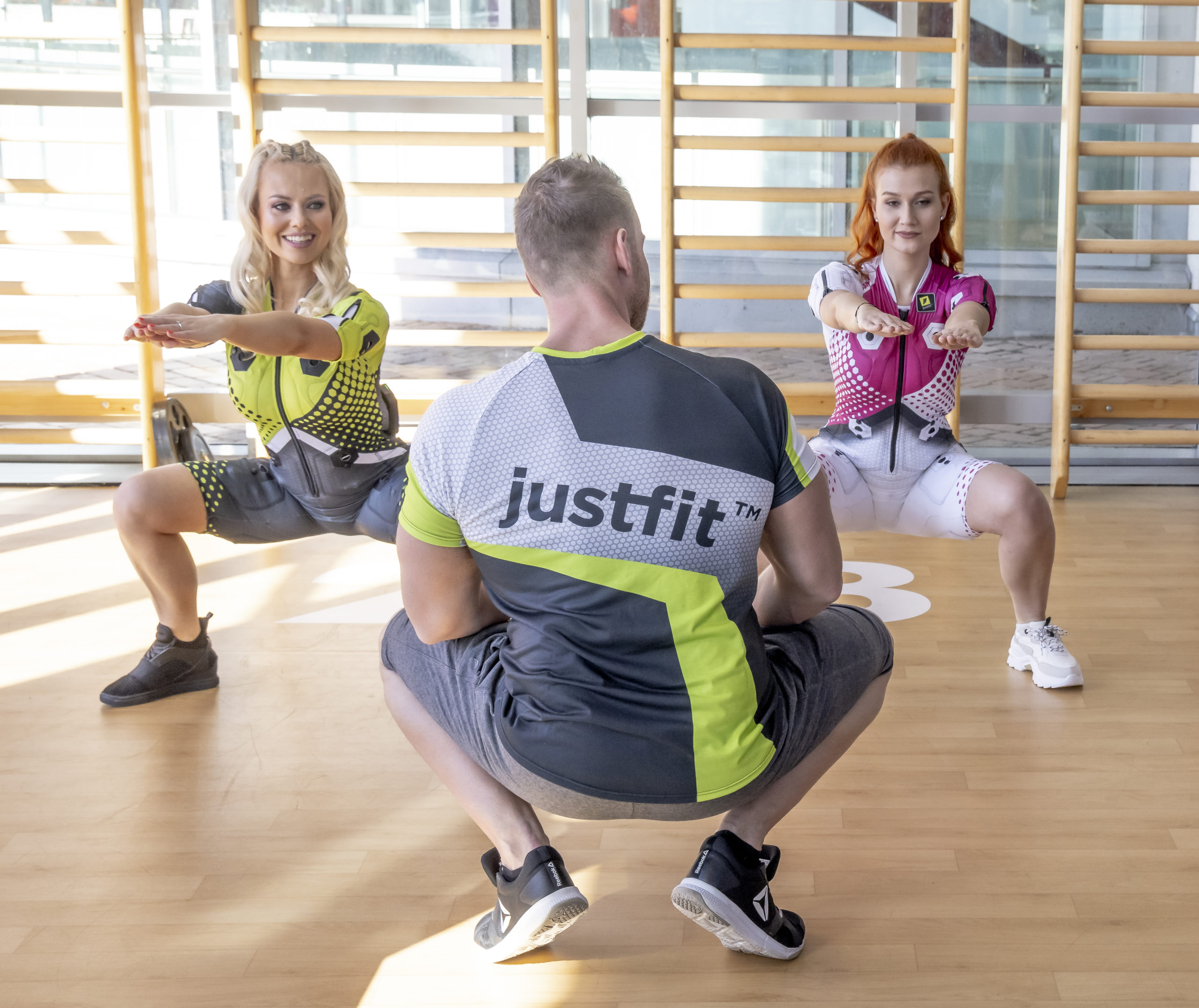 PS. To let you know that I have changed my training routine. I started to track my calories and hopefully very soon I can show you the results of my transformation.
Kind regards,
Szymon