This is Szymon, EMS Preacher and today a would like to talk about the different ways of EMS training even though most of the devices on the market are the same. They have the same frequencies, impulse depth, and they have the same possibilities to make training. I noticed that depending on the producer, the philosophy of EMS can be different.
Watch the full video about … or go on reading the abstract.
Stationary EMS training
One example is Miha Bodytec. When trainees make some movement, they are controlled by the resistance of the trainer. That is the way to let them know where to move and how to tense their muscles.
But this a a very stationary way of training. Miha is a device with cables, which means that there are limitations in the training.
Training with EMS: it's up to you how
I have noticed that some trainers, EMS studios, fitness clubs use heavy weights. What do you think about heavy lifting with EMS, does it make sense?
There is group training at least in Poland, and it is said, that EMS is a personal training. And group training – even if it is a small group – is not anymore personal.
The question is: how should you train? And what to do with EMS?  What does it give us? I truly believe that EMS is a great tool to make our clients work harder.
EMS fitness simply explained
The EMS device is like a second brain, a second nervous system.  When we are doing exercises, our nervous system gives us impulses to move, it makes muscles twitch. With an EMS device, we have a second brain, that allows us to work even harder. More muscle-fibres are activated, so not matter what we are doing, the training going to be just better.
From my point of view, the best training, is the simplest one. Simplicity is the key.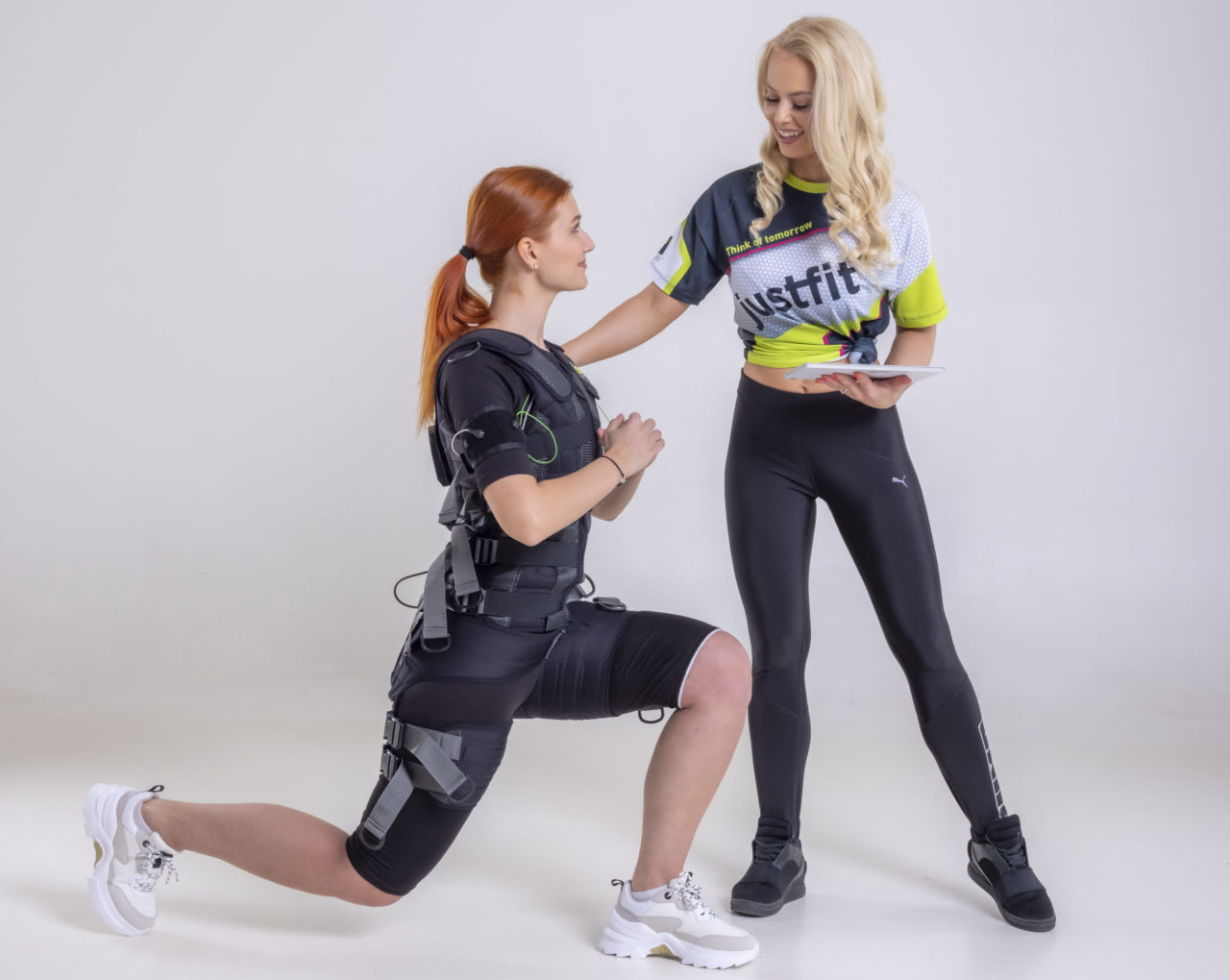 EMS training – first steps, first impulses
There are a couple of things that we need to teach to our clients. They need to know the correct poise and position, how to properly move and do exercises and how to breathe.
And a very important thing: everyone feels the impulse in a different way. Clients need to know and be able to express how strong the impulse for her/him feels.
One of the things that I tell my clients is a visualisation of the scale 1-10. The scale 1-3 is a little tingling, funny feeling, between 4-6 you can see the motoric reaction of the muscle. You will see some movement.
And we want to have number 8 on the scale. You need to get to a feeling like lifting heavy weights. You need to fight, resist while doing the training.  When the clients are aware of that then we can start doing simple movements.
Simplicity is the key
EMS studios are often attended by people who don't do any other exercise than EMS training. They might have problems with their back or knees or joints. And they want to save time. If we are supposed to be joint-friendly, then using heavy weights is just doing the opposite thing.
My motto is: keep it simple. EMS will do the job, you don't need to be super creative. Our clients need simplicity. They have still a lot of things to work on, like position and breathing. They have a lot to learn. There is no need to overcomplicate the training.
Working with athletes and experienced EMS users
If you have athletes and people who do EMS in addition to other sports, then the situation is different. And then you can use bands, and weights to do different kinds of training. The most important thing is that you need to have good exercises with the right impulse.
Does it make sense to use accessories and heavy weights? In some cases, yes. But the trainer needs to be aware of what effects  the different ranges of frequencies have. They need to know what the goal is.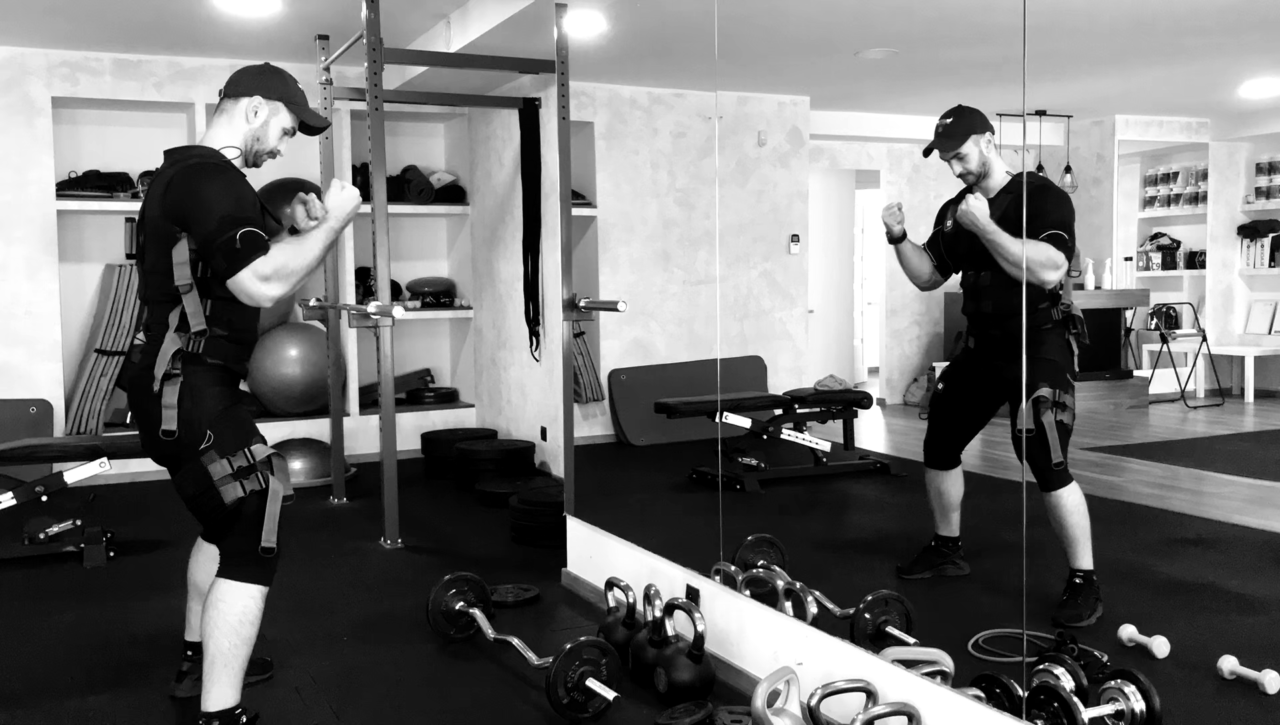 What is your experience as a personal trainer?
Guys, it would be great if you could send emails, messages, videos about your way of training.
What is the protocol of training? Is there any protocol at all?
How often do you change exercises?
How do you structure the training?
What kind of EMS device do you use? A wired or a wireless one?
I've made a video for you guys featuring one of my trainers doing basic EMS training. Let me know what you think about it. See you soon!